Learn a New Language with Spotify: Tips and Tricks
Are you tired of staring at your grammar book all day? Do you find yourself struggling to stay motivated at times during study sessions? Maybe, it's time to try a new approach – and that's where Spotify comes into play. Yes, you read that right. Spotify, the popular music streaming service, can actually be a handy and valuable tool for language learning. Over the years, the service has evolved into something greater than a simple music streaming service. Here's how to use it to improve your language skills.
Create Language-Specific Playlists
Music can be a powerful tool for language learning. By creating playlists of songs in your target language, you can immerse yourself in the language and absorb new vocabulary, idioms, and even grammar structures. Plus, listening to music can be a fun and more enjoyable way to learn, making it easier to stay motivated.
To get started, search for songs in your target language and add them to a new playlist. Be sure to read the lyrics (The Spotify phone app has a lyrics feature) and try to understand the meaning of the words. As you listen to the songs, try to sing along or repeat the lyrics to yourself. You can even create different playlists for different language skills – for example, a playlist of slower songs with simpler vocabulary for beginners, and a playlist of faster, more complex songs for more advanced learners. However, if that seems like too much work you have another option which is to follow or copy pre-made playlists by other Spotify users. All you have to do is to sift through thousands of playlists to find one to your liking.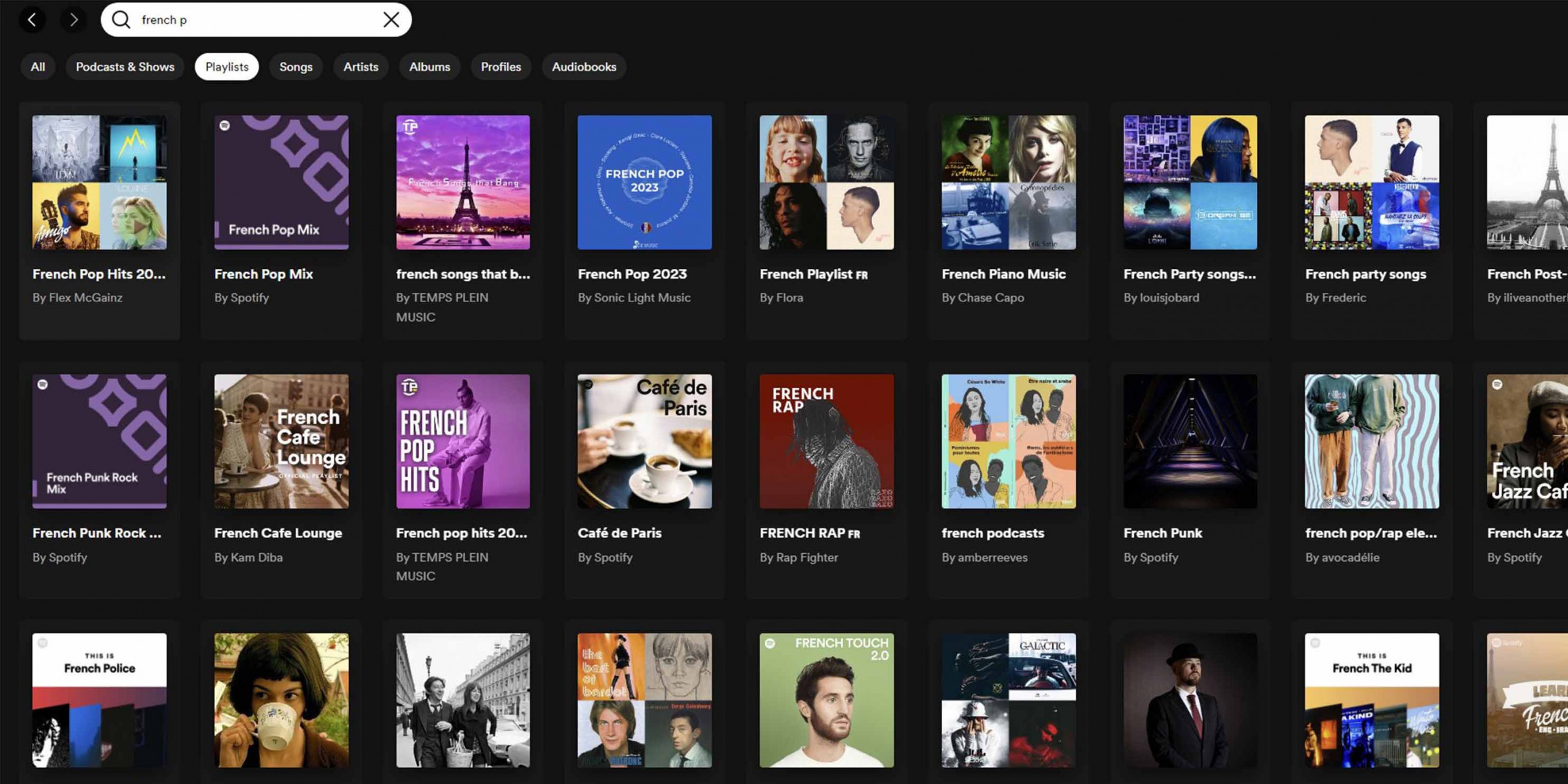 Use Podcasts and Audiobooks
Spotify is not just for music – it also has a wide variety of podcasts and audiobooks available in different languages. Over the past few years, Spotify has really made a push in the podcast scene snapping up popular podcasters like Joe Rogan, Louis Theroux and the list goes on. These podcasts can be a great way to practice listening comprehension and learn new vocabulary and expressions in context. All you need to do is search for podcasts using the search box and click on the podcast filter.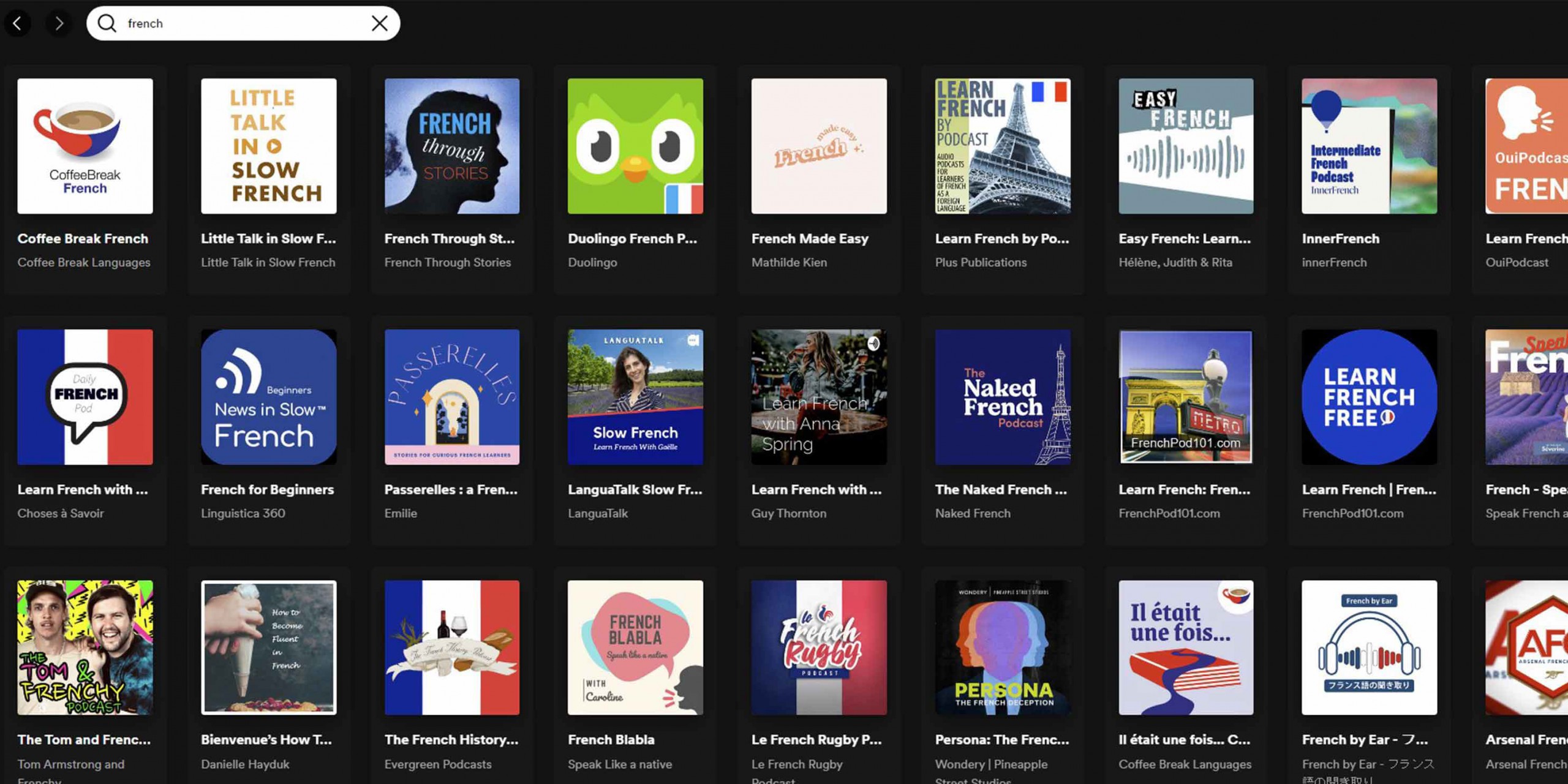 Spotify also now offers a selection of audiobooks in addition to music and podcasts. While the audiobook selection on Spotify may not be as extensive as on other dedicated audiobook platforms such as Audible, there are still many options available in different languages and genres. To find audiobooks on Spotify, you can search for specific titles or authors, or browse the "audiobooks" category under the "browse" section of the app or website. Some audiobooks may be offered for free, whilst others are available for a one-time purchase.  It's worth noting that Spotify's audiobook selection may vary depending on your region, so availability may differ between different countries. Additionally, the selection of audiobooks on Spotify may change over time as new titles are added or removed.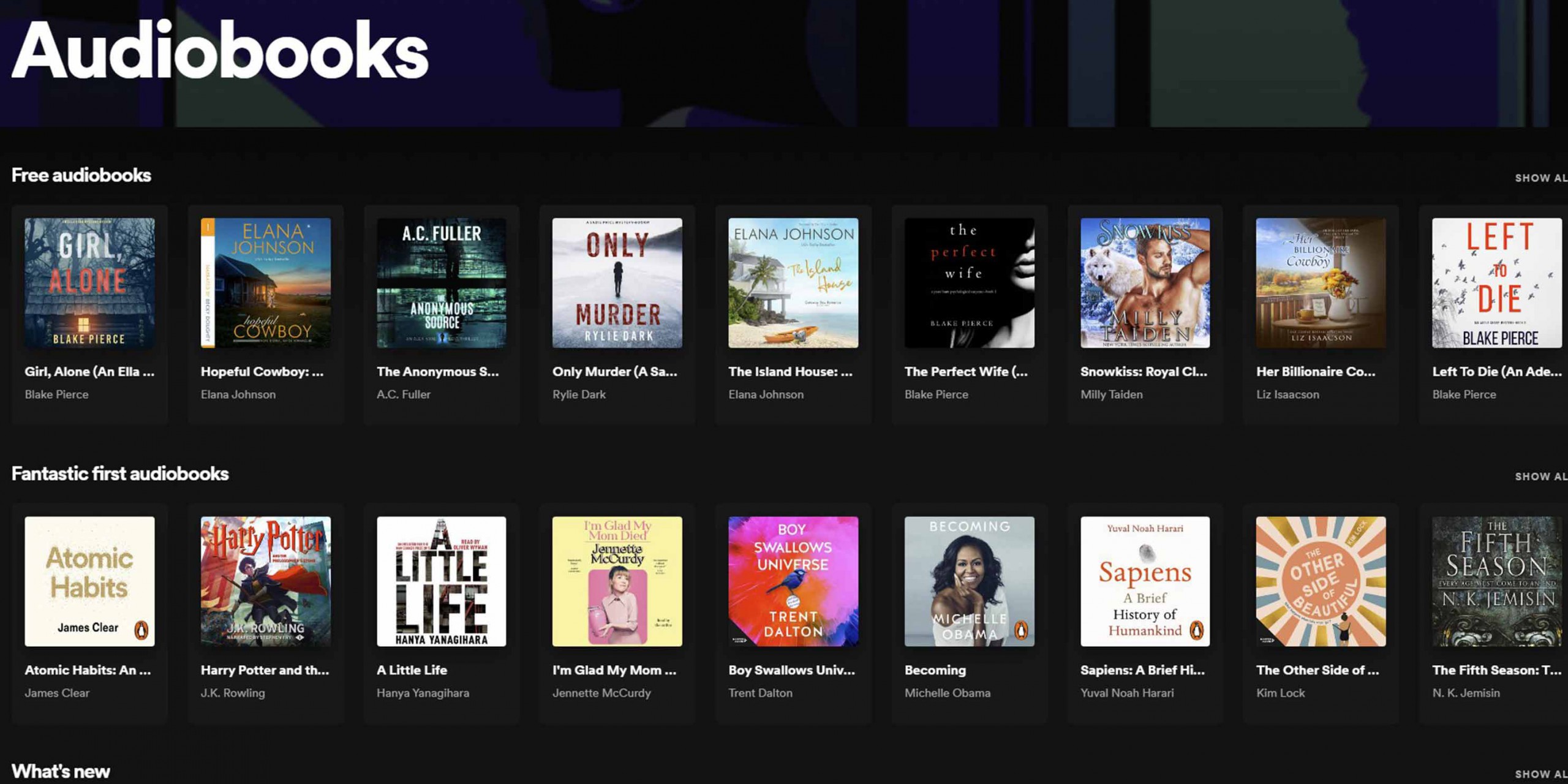 Study with Spotify's Language Learning Playlists
Did you know that Spotify has its own selection of language-learning playlists? These playlists are designed specifically to help you learn a new language, with tracks that include spoken word exercises, pronunciation drills, and even dialogues.
To access these playlists, simply search for "Learn [insert target language] with Spotify" in the Spotify app or online. You can also find playlists specifically tailored to different levels, such as beginner, intermediate, and advanced.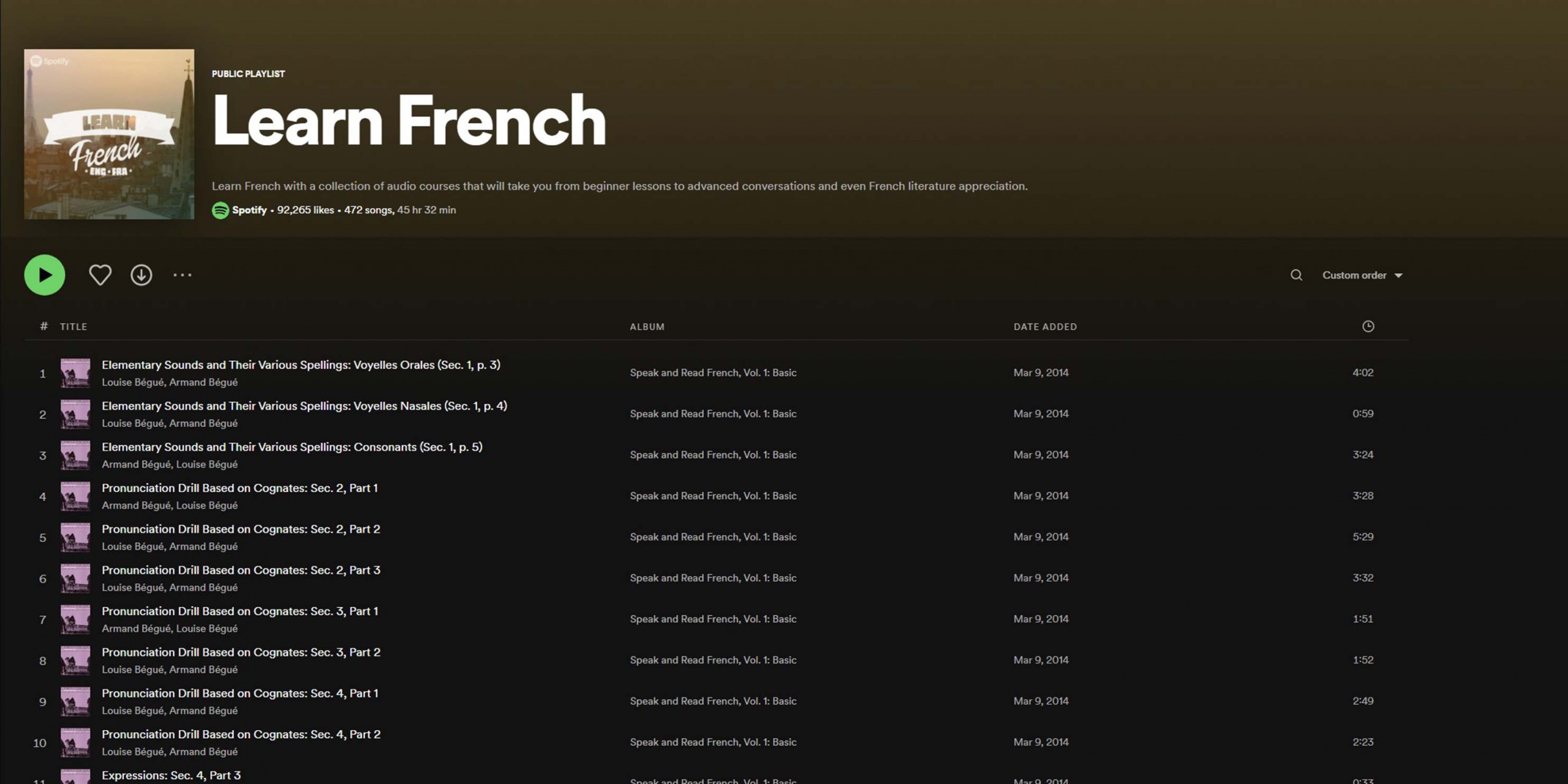 Use Spotify to Practice Speaking
Finally, don't forget that you can also use Spotify to practice speaking. You can use shadowing which is a language-learning technique that involves listening to a recording (i.e. a podcast) and repeating what they say in real-time or shortly after. This technique is particularly useful for improving pronunciation and speaking skills, as it helps you to mimic the rhythm, intonation and cadence of the language you're trying to learn. See this step-by-step video by Alexander Arguelles which goes into more detail on this subject.
In conclusion, if you're looking for a fun and effective way to learn a new language, give Spotify a try. By using its vast library of music, podcasts, and audiobooks, as well as its own language learning playlists, you can improve your listening, speaking, and overall language skills, today it's much more than a simple music streaming service!